EUMentorSTEM - The first diagnostic assessment has been  published.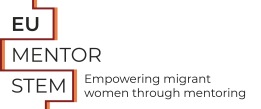 2018-07-13
The first diagnostic assessment has been written by the project and has been published.
THE REPORT SHOWS that the five partner countries, Greece, Hungary, Italy, The UK and Sweden have a very different history when it comes to migration. However there are lots of similarities in the needs of the migrant women.
The women interviewed in the Consortium shared two important resources that are crucial in fostering a positive labour market inclusion (and social inclusion in the receiving country more broadly): the ability to adapt to a new environment and resilience.
These two psychological resources represent important protecting factors against vulnerability. Structural – and sometimes overwhelming – barriers, though, can undermine them.
MOST OF THE migrant women who participated in the Qualitative Needs Assessment carried out at the Consortium level reported that it is quite hard to understand how the labour market works in the receiving country: finding a job is a job in itself that requires active job search techniques that most of the women interviewed feel they lack. Moreover, it is challenging for them to accede proper recruiting channels. In this regard, both migrant women and professionals identified networking with "natives" as crucial in fostering job finding: many migrant women have few opportunities to establish relationships with native peers and lack professional role models.
WHILE WOMEN ACKNOWLEDGED that improving their communication skills would help them succeeding in job finding, professionals pointed out that training on "how to realise a good job interview" could be necessary for women who are not familiar with those unwritten norms informing social interactions typical of the work domain in the receiving country.
BOTH MIGRANT WOMEN and professionals identified improving self-efficacy and self-esteem as important factors in fostering a positive labour market inclusion. In the long end, repeated negative experiences in the receiving country, as well as failures in job finding can affect women's perception that their efforts will help them pursuing their purposes, undermining their resilience and coping strategies.
AS FAR AS professionals are concerned, stress management emerged as a major issue: structural barriers (such as bureaucratic and legal constraints) and daily interactions with vulnerable beneficiaries may eventually trigger burnout processes. Moreover, many professionals pointed out their weakness in leadership, couching and mentoring skills levels, as well as the need to improve their knowledge on active job search techniques to better support the beneficiaries they work with.